How Life Experiences Define One's Story as a Communication Business Professional
with Ken Futch on the Rich Hart Show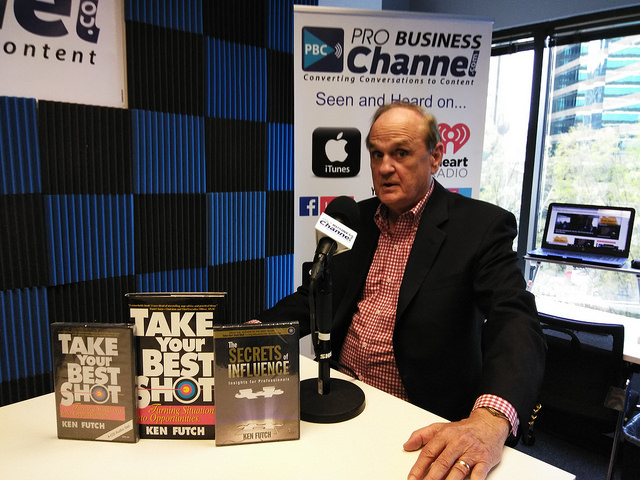 Ken is a NSA CPAE Hall of Fame professional speaker, career coach, humorist and author of "Take Your Best Shot". With over 30 years of experience motivating and entertaining Fortune 100 Companies, Ken hones his coaching and messages into hilarious, inspiring, razor-sharp, relatable, and resonant works of art.
As President of Ken Futch and Associates, an Atlanta-based training company that teaches organizations and individuals how to turn situations into opportunities and opportunity into success, Ken has trained more than 100,000 people in seminars held throughout North America and Europe. His clients include Aflac, Coca-Cola, GE, Lockheed, PepsiCo, Sony, USF&G, Volvo, and of course, AT&T.
Topic: How Life Experiences Define One's Story as a Communication Business Professional… and why these Life Experiences are so crucial to the success of our business today.
TOPIC BULLETS:
1) Tell Your Story:
"Take your Best Shot" the power of your personal story and the impact your story has made in your life. Developing a meaningful and emotional course to apply action for your audience, clients and business professionals.
2) As Communicator and Consultant:
Working with Business Professionals. Influence and impact of story to deliver a strong and memorable message. Personal and Life story as a unique pathway to delivering strong messages.
3) Importance of story:
Delivery, Techniques, Type and Engagement, the Product of Personal Failures Learned and Received, Emotional Vulnerability and Barriers to reach your listeners ear's, hearts and minds. Vortex between Humility and Pride… Changing the way you tell your story infusing Motivation and Inspirational elements of connections.
Connect with Ken: