First Opportunity to Create Unlimited Success
Speaking about F.O.C.U.S
The key component linking passion to discipline is focus. As an innovator, you could possess the passion but lack the discipline to achieve what it is you want. As a problem solver you could possess the greatest level of discipline, but without passion you may never reach the level of success you desire. Focus helps you bring together passion and discipline, manage expectations while doing so, and gives you reason to continually push forward to successfully execute your plan.
When you completely focus on the task at hand, amazing things begin to happen and the results are phenomenal. Physically, mentally, emotionally and spiritually life changes, self-esteem grows, and the sense of worth becomes obtainable.
It's when you're out of focus that tasks become daunting, the journey becomes long and the wait becomes unbearable as you're being consumed by the things that surround you.
Rich is a trusted thought leader who engages individuals through personal and business challenges by simply applying the concept of F.O.C.U.S. (First Opportunity to Create Unlimited Success).
F.O.C.U.S of One
Keynote Presentation/Breakout Sessions
Focus is one of the toughest skills to master and definitely the hardest to maintain in order to reach planned objectives. However, when you actively seek focus, F.O.C.U.S. becomes the only plan. For many professionals, intentions are great but we often lose momentum in the execution. Or, when faced with tough business and personal challenges, our tendency is to become overwhelmed and out of focus. It's at these points where performance takes hold, and where we as professionals need to focus on what we truly desire.
Rich's F.O.C.U.S. of ONE keynote takes you through the five defining elements of F.O.C.U.S. – performance, accountability, relationships, leadership and adversity – in an interactive, motivating and entertaining presentation, customized for your individual or organizational goals.
F.O.C.U.S: Designed for Productivity, Developed for Profitability
Specialized Individual Program Segments
Performance – Balancing for Leverage, Resource of Skills, and Thinking Beyond Beliefs
Accountability – Incorporating Individuals, Capturing Opportunities, and Changing Environments
Relationships – Developing Trust, Opening Friendships, and Expanding Communication
Leadership – Increasing Strength, Building Confidence, and Creating Desire
Adversity – Overcoming Challenges, Making Decisions, and Ultimate Choices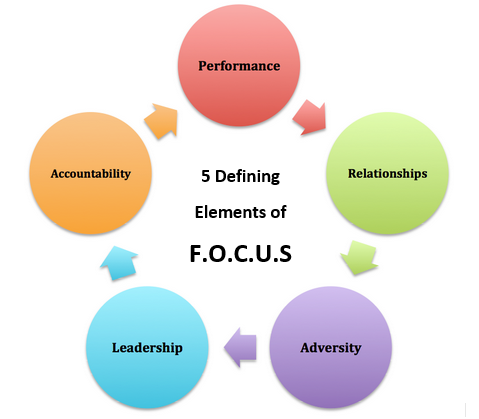 Balancing for Leverage, Resource of Skills, and Thinking Beyond Beliefs
Incorporating Individuals, Capturing Opportunities, and Changing Environments
Developing Trust, Opening Friendships, and Expanding Communication
Increasing Strength, Building Confidence, and Creating Desire
Overcoming Challenges, Making Decisions, and Ultimate Choices