International Perspective for Today's Real Estate Professionals on the Rich Hart Show
Christian Ross
Managing Broker
ENGEL & VÖLKERS ATLANTA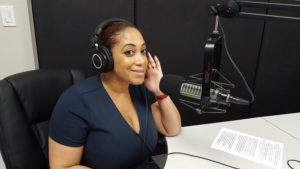 Christian Ross is one of Atlanta's most respected and recognized top-selling brokers whose success has flourished into an international client base expanding through Europe, South America, Israel, Canada, the Middle East and Australia.
The former Senior Vice President and Managing Broker for a tech-based real estate brokerage, Christian is the Managing Broker for Engel & Völkers Atlanta. In this role, she serves and enhances the learning opportunities for the Shop's Advisors as well as the buyer and seller experience for clients.
For over 15 years, Christian has been a go-to advocate and resource in her industry. She is currently the 2020 President for the Southeast Atlanta Council of FIABCI – The International Real Estate Federation and has served as a Vice President for the Atlanta Realtors Association and member of the Board of Directors. She is a graduate of the inaugural class of Atlanta's BeltLine University and Past President of the Women's Council of Realtors' Atlanta Network, past Board of Directors Member for the Midtown Neighbors Association and has served on numerous committees for the Atlanta Realtors Association including Government Affairs and Young Professionals Network in addition to leading as Chair for the Habitat for Humanity and Communications/PR Committees.
Christian is also a highly sought after media personality who is called upon for her interpretation and opinion of market changes and trends as well as lifestyle conversations on work, relationships, travel and more. She has been featured in Forbes, the Atlanta Journal-Constitution and Simply Buckhead; heard on NPR; seen on CBS-46 and 11Alive's Atlanta & Company, and has been showcased on episodes of HGTV's House Hunters.
Web: www.evatlanta.com
Web: http://christianross.evatlanta.com
Mail to: christian.ross@evatlanta.com
---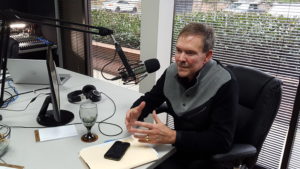 Hugh Gilliam co-owned a national transportation company, created a land development business, and worked as a general contractor in residential and commercial construction for over two decades.
Also, he co-founded an international distribution company and successfully negotiated and contracted with 135 sales representatives in the United States, Canada, France, Brazil, Japan, and the Netherlands.
Today Mr. Gilliam is affiliated with DOORWAYS INTERNATIONAL REALTOR Alliance | Atlanta Communities RE Brokerage, where he handles commercial and residential transactions plus managing marketing programs and lead generation systems for a select group of REALTORS within his Alliance. He is an excellent negotiator, enjoys serving his clients, and works tirelessly to meet all challenges.
He is also co-founder of the luxury digital magazine, DOORWAYS INTERNATIONAL powered by RealtyHive, which serves as a platform for Brokers and Buyers throughout 70 countries.
http://www.HughGilliam.com
Hugh@HughGilliam.com
(770) 714-7961
Topic: The International World of Real Estate and the impact for today's Real Estate Professional with the Tools and Resources coming to you from Atlanta… International Gateway of Real Estate
TOPIC BULLETS:
Global Exposure of Real Estate / How to see a whole new world of opportunity… $77.9 Bn – Dollar volume of foreign buyer residential purchases during April 2018–March 2019 (36% decrease from $121 billion during April 2017–March 2018)
Georgia alone: 86 Counties out of 159 are already conducting International trade… Vacation, Investment, Service and Tourism
Hartsfield International Airport, Port of Savannah, Mountains & Shores
GETTING INVOLVED… Networking/ Prospecting, Tools & Resources, Listing Property & Buyer Engagement, Education- CIPS, FIABCI, IMLS, Money Corp. / Councils & Chapters/ 70th Congress / Memberships & Contributing Country's, Agent Broker Platform and what this means for today's active professional in the International Arena…
The Events, Programs and Opportunities to Join, Learn and Having Fun…
THE S.E INTERNATIONAL OFFICES in ATLANTA serving the world as an Investment Resources and Service Center
CIPS – LOCAL MARKETS… and the Curriculum
Globally Accepted means of connecting the world of Real Estate… collectively on a global platform. 70 Plus Countries / 100+ Different Languages